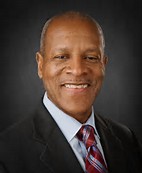 HAZEL CREST — Mayor Vernard L. Alsberry, Jr. sent a letter to all residents in Hazel Crest urging them to get out to vote in the upcoming primary election on March 15, 2016. You can read his letter below:
Dear Hazel Crest Resident,
Election season is rapidly approaching. It is imperative that we get out to vote this primary season to ensure that our country, state and communities are properly represented.
I write this letter on behalf of candidates who have contested races in the South Suburbs. When I endorse candidates, I ensure that they are committed to representing Hazel Crest with distinction. They are not candidates that come around when the timing is right for them or only when it is election season. They are candidates who are deeply invested in our community and have the experience needed to succeed.
One candidate of importance that is MICHAEL E. HASTINGS.
Michael E. Hastings has represented the south suburbs with distinction by securing badly needed infrastructure projects to investing in our children's education. His initiatives of rebuilding the Lincoln Mall, revitalizing the Cicero Avenue Corridor to the redevelopment of the Tinley Park Mental Health Center are truly visionary and will make our communities a location where residents can raise a family and get a good paying job. Leadership matters and he is one the finest. Please be sure to send him back to Springfield.
Mike is a remarkable candidate and leader for the south suburbs. When you consider casting your vote this election season, I ask that you consider him.
Sincerely yours,
Vernard L. Alsberry, Jr.
Mayor
Village of Hazel Crest