Michael E. Hastings Endorsed by Illinois Federation of Teachers
Tinley Park, Ill., (February 1, 2016) — Today, State Senator Michael E. Hastings (D-Tinley Park) announced the endorsement of the Illinois Federation of Teachers, one of the state's largest unions representing over 100,000 teachers and paraprofessionals throughout Illinois.
"I am honored to receive the endorsement from the Illinois Federation of Teachers" said Senator Hastings. "Since elected to represent the South Suburbs, I have fought to stop Governor Rauner's attack on the middle-class and stand up for hard-working families. I believe the best way to strengthen our economy is to invest in our children and support our workers. That starts with a quality education."
"With the support from groups like the Illinois Federation of Teachers, it is clear that my message of supporting the middle class and standing up for unions, not protecting tax breaks for millionaires and billionaires, is resonating with voters and organizations throughout the 19th District and Illinois," said Hastings. "I look forward to continuing my fight in Springfield to increase education funding, invest in critical services, and protect the benefit earned by the working men, women, and children in the South Suburbs."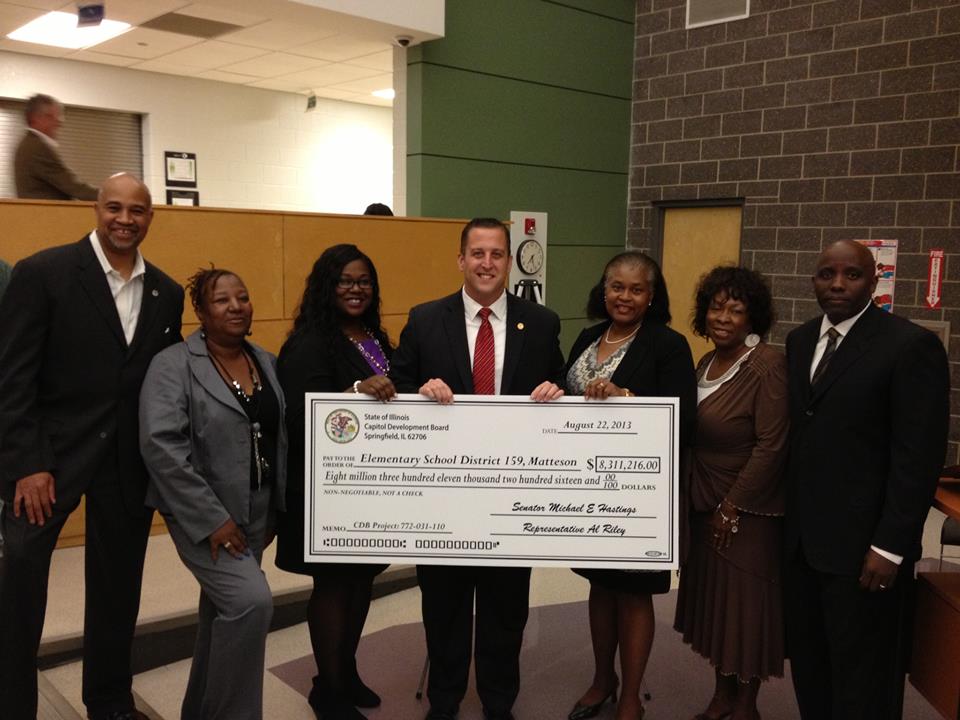 A former Captain in the U.S. Army, Michael E. Hastings currently serves as State Senator of the 19th Legislative District representing Chicago's South Suburbs.
Prior to his election to the Illinois State Senate, Michael – a native of Orland Park – led the turnaround of Johnson and Johnson's Midwest division, streamlining service and improving patient care. He also served as Vice-President of District 230, where he balanced the budget and voted down tax increases.
As State Senator, Michael serves on the Appropriations I, Appropriations II, Financial Institutions, Insurance and State Government & Veterans Affairs Committee and is vice-chairman of the Senate Judiciary Committee.
Michael resides in Tinley Park with his wife, Katie and are expecting their first child.