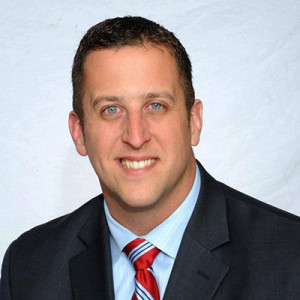 Senator Michael E. Hastings was born and raised in Orland Hills, Illinois as one of six children of Kyle and Mary Hastings. As a youth, Hastings excelled in academics and athletics while attending Victor J. Andrew High School in Tinley Park. He was selected an Illinois All-State Football player, served as student government president and later qualified for an appointment to the United States Military Academy at West Point.
Mike earned his Bachelor of Science degree in Leadership and Management at West Point and played as an offensive lineman on Army's Division-I football team for four seasons, including the annual Army-Navy rivalry game in Philadelphia, PA. He was also selected as one of the first cadets to serve at the National Security Agency. In 2003, Hastings graduated from West Point and was commissioned as a Second Lieutenant in the United States Army.
While attending the academy, al-Qaida terrorists attacked the World Trade Center in New York. Following graduation, Hastings deployed to Iraq during what was considered to be the peak of counterinsurgency operations.
Hastings rose to the rank of Captain and served as the Aide-de-Camp to the Commanding General of the 1st Infantry Division. Hastings served in combat operations ranging from the Syrian to the Iranian borders in support of our nation's exit strategy. For his meritorious service in a combat zone, Hastings was awarded the Bronze Star Medal.

In 2008, Hastings joined Ethicon BioSurgery, the fastest growing sector within Johnson & Johnson's medical device division. Hastings spearheaded a multi-million dollar turnaround of their Midwestern territory and was named as Johnson & Johnson's "Salesman of the Year."
In 2009, Hastings began his public service career with his election to the Board of Education for High School District 230. Shortly thereafter, he was elected by his peers to serve as Vice-President and Co-Chairman of the district's finance and education committees.
In 2012, Senator Hastings was elected to the 98th General Assembly in the Illinois State Senate. During his tenure, Senator Hastings has worked in a bi-partisan manner to pass numerous pieces of legislation that have positively changed the social and financial landscape of Illinois. Senator Hastings currently serves on the Appropriations I, Appropriations II, Financial Institutions, Insurance and State Government & Veterans Affairs Committee.
Senator Hastings is also the vice-chairman of the Senate Judiciary Committee and also holds the title of "the youngest serving Senator in Illinois." As a result of his hard work, Hastings was named "Legislator of the Year" by the Mental Health Association of Illinois, "Friend of Agriculture" by the Illinois Farm Bureau and an "Environmental Champion" by the Illinois Environmental Council.
In addition to earning his Masters' Degree in Business Administration with honors from the University of Illinois, Senator Hastings also holds his Juris Doctor degree from the John Marshall Law School in Chicago, Illinois.